We develop and provide active pharmaceutical ingredients (API's), finished dosage forms, injectables, contract manufacturing services, process development and optimization, regulatory services, from cGMP and FDA inspected facilities
Our Services
ACIC Pharmaceuticals offers a wide range of services including Active Pharmaceutical Ingredients, Injectable Pharmaceutical Products, Pharmaceutical Machinery, Specialty Pharmaceuticals and Electronic Filing in CTD Format Direct to FDA. For over four decades, ACIC Pharmaceuticals has been a leader in the supply of products and services to the pharmaceutical market.
Our PaRTNers
At ACIC Pharmaceuticals, we value our long-term partners that we have developed close rapport with. Here are a few of our long-term partners to help you gain understanding of how we collaborate with them for specific sourcing solutions that we can offer you.
We provide a full range of products for the pharmaceutical and medical device industries.
APIs
ACIC manufactures, supplies and sources, on an exclusive basis, an extensive range of Active Pharmaceutical Ingredients from cGMP and FDA inspected manufacturers.
Injectables
ACIC oversees development & manufacturing of finished dosage forms with expertise in EU dossier conversion, technology / site transfers, custom manufacturing & development.
Specialty Pharmaceuticals
Part of the ACIC Group, Methapharm is a privately held specialty pharmaceutical company with a focus on the acquisition, licensing & promotion of healthcare products.
Regulatory
ACIC provides global regulatory affairs, quality assurance, and compliance services to both its supplier partners and customers.
API Product List
ACIC has been a key supplier to the North American pharmaceutical market since 1973
Our global team of seasoned professional will work with you to establish a mutually beneficial relationship. We will be there from start to finish every step of the way, from Molecule to Market. Our reputation is based on your success.
Since 1973, ACIC has been working with clients worldwide, helping them with the development, manufacturing and marketing phases of their projects. Our clients are recognized companies at the top of their industry. We are interested in growing together with medium and small companies, helping them face challenges and identifying opportunities.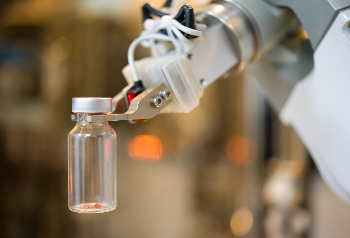 In recent years, there have been major advances in automation equipment for the manufacture of radiopharmaceuticals. Creating modern facilities that incorporate automated manufacturing processes improves product consistency, quality, and operator safety. Many...
read more